LH Evaporator brand is China leading brand for Evaporation concentration, Evaporation crystallization, Turbo Machinery and MVR Technology. In order to expand our client, LH attend CIPM exhibition to meet with more and more professionals from domestic companies and overseas clients.
What product can LH Evaporator offer to you?
1) Centrifugal steam compressor
Centrifugal steam compressor is new technology with lots of advantages compared with Roots steam compressor. The isentropic efficiency is much different. Roots vapor compressor isentropic efficiency no more than 60%; however, well design centrifugal vapor compressor, isentropic efficiency normally can be up to 80%. There are also many other differences between Roots compressor and centrifugal compressor. If you need more, pls contact us.
Our chief engineer for centrifugal compressor has over decades experience in design, material selection and production. He developed the first set high speed direct drive centrifugal compressor in China, and now we have following models for option:
High speed motor direct drive centrifugal steam compressor
Gearbox speed up centrifugal steam compressor
Pipeline Pressurized centrifugal Steam Compressor
Different type steam compressor with different product features, can help to fit for different condition requirement.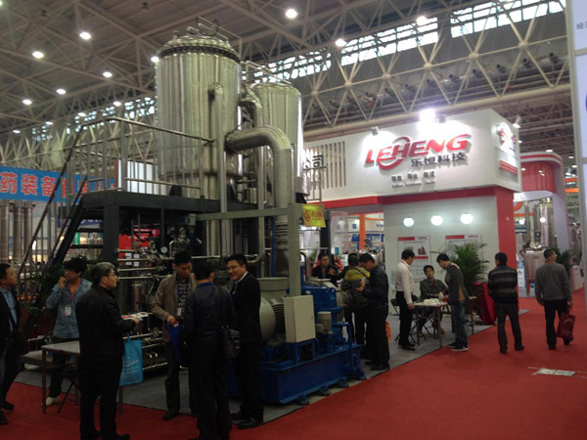 2) MVR evaporator
MVR evaporator is upgrade model based on normal evaporator. We insert the centrifugal steam compressor into each model evaporator, and get much better working performance. Main products including:
MVR Falling film evaporator
MVR Rising film evaporator
MVR Horizontal tube evaporator
MVR plate type evaporator
MVR Multi effect evaporator
Different model evaporator is designed with different features. For example, MVR Falling film evaporator with below advantages:
Due to the film flow in the one-way evaporator, heat transfer coefficient is higher;
Suitable for material with high viscosity and concentration, surface film flow with minimum losses.
Suitable for foaming material evaporation
Because material fluids flow only by gravity, not by high temperature differences, they can be evaporated at low temperatures, low temperature difference evaporation is available. Minimum temperature evaporation, can be as low as 45~55°C
No need of vapor condenser, simple process, reliable continues operation.
Shorten the CIP cleaning time, to help reduce the clean cost. Etc.