Leheng participated in the 56th China National Pharmaceutical Machinery Exposition (CIPM) with two sets of MVR compressors from November 5th to 7th. Lots of visitors were attracted to LEHENG's booth to learn about LEHENG's MVR technology and energy saving solution using in evaporation and crystallization application. Everyone showed great interest in Leheng's MVR evaporation system, two sets of evaporation systems were successfully signed During the exhibition.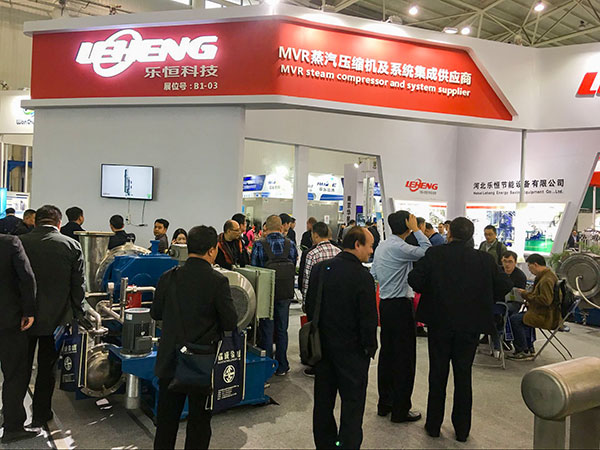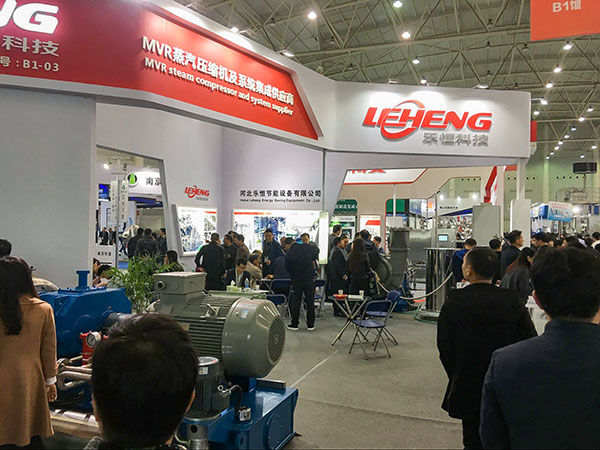 LEHENG showed two MVR compressors at the exhibition: one is gear box centrifugal steam compressor and the other one is high speed direct drive steam compressor. The high-speed direct-drive steam compressor was running at speed of 15000RPM and still did not affect the people's conversations, the noise control and smooth operation left a deep impression on every visitor.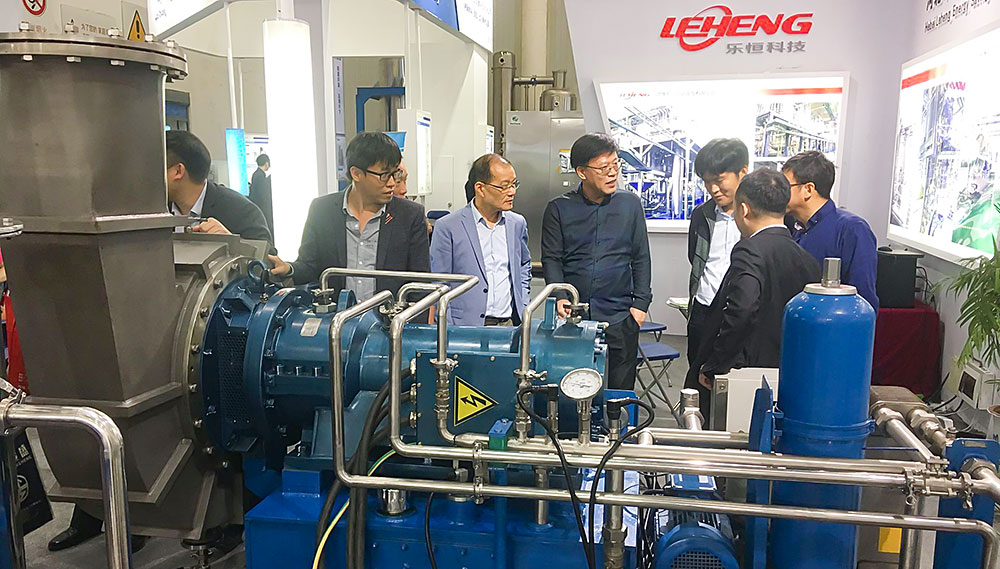 This year, LEHENG continue to increase the market share in traditional Chinese medicine concentration industry, and explore other industries with great success such as Lithium-Ion battery production, wastewater treatment, chemical industry.